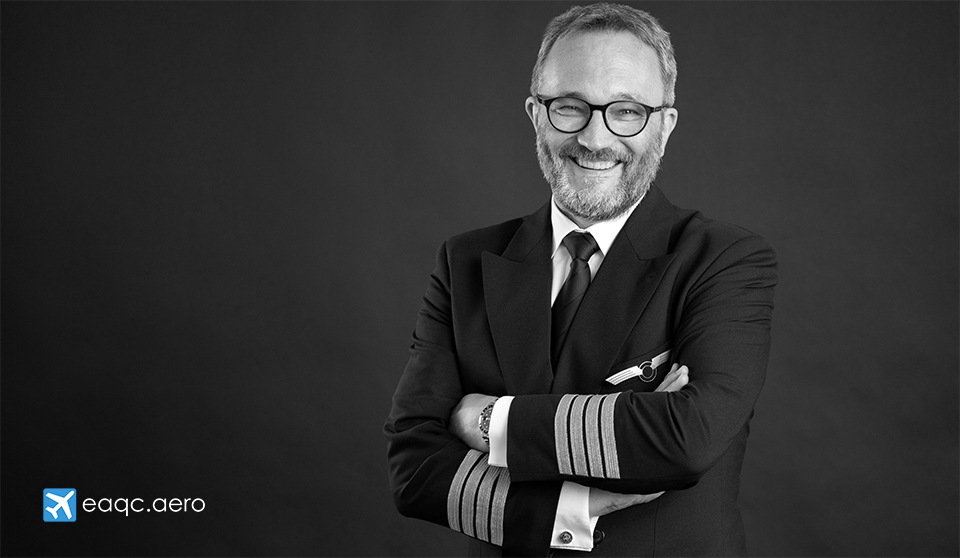 The developments of the last weeks and months have dramatically changed aviation. Changes that were unimaginable until recently have become reality. Airlines and workplaces that until recently were a pillar of strength are shaking in the crisis. People are fearing for their jobs, many have already lost their jobs and have to reorient themselves in a limited labour market.
We are rethinking our products. We are facing the challenges.
We are prepared to meet the demands to which we are committed as service providers in aviation. Under the umbrella of the EAQC, the European Aviation Qualification Center, we offer services and support for pilots and young pilots. The focus in this area is on the assessment and promotion of skills. In particular, it is concerned with assessing the current situation as well as training and support services with which pilots can maintain and improve their qualifications and skills. The European Aviation Qualification Center EAQC will supplement our selection services with a wide range of offers for people in aviation. We won't leave you alone in the crisis, but will be at your side with our new divisions in the usual quality. We are pleased to present the European Aviation Qualification Center EAQC with the following service offers to you:
Becoming a pilot is the dream job for many young people. However, it is precisely today that we are being reminded how badly aviation is being hit by the crisis. Almost worldwide, entire fleets of aircraft are parked. Airlines, which have just made billions in profits, can only be maintained with government funding. The economic risk for prospective pilots is immense due to the high training costs
Find out whether you are suitable for the job. Reduce your personal risk and let the market leader in pilot selection test, advise and inform you. At this moment this offer is available for the german market only.
This area of the European Aviation Qualification Center offers consulting and coaching products for pilots. In the context of the Corona Pandemic, pilots affected by the crisis are offered coaching sessions with qualified experts. The aim is to determine the current situation and to explore supporting and qualifying possibilities in the current individual situation.
On the one hand, pilots need to obtain qualifications in the form of licenses, authorizations and flying skills. On the other hand, it is also important to maintain and develop the necessary skills for the pilot profession. This area includes, for example, essential professional skills such as communication, teamwork, leadership and decision-making. Under EAQC career.training you will find various training and educational offers for these qualifications and competencies. Trust our experts when it comes to obtaining your licenses and strengthening your competencies so that you can assert yourself in the competitive job market.
Due to the corona pandemic and its extreme effects on the economic, professional and personal situation of pilots, here you will find a list of contact persons, associations, organisations and other contacts who offer further help for a wide range of problems. We will help you so that together we can master the challenges of the coming weeks and months.
At your service


The EAQC, the European Aviation Qualification Center is a brands under the umbrella of interpersonal III. As the management of these areas, we are committed to the high quality standards of our aviation customers. Our modern top management combines expertise from aviation psychology and pilot education and training. We work together with our team of more than 20 psychologists, 40 training captains and 20 test managers. Trust our experience of more than 12 years in the selection of aviation personnel. If you have any questions or need advice, we would be very happy to hear from you. We are here for you.